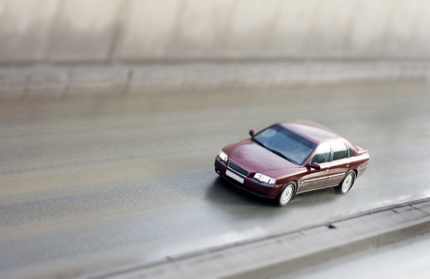 A new car is a major purchase, and choosing which new car to buy is an important decision. You may find the perfect new car across state lines, but this may lead you to wonder how to go through with the purchase. Many car owners who buy a new car from a different state are left with questions about sales tax, license plates and titles, and other concerns. Buying a new car from a different state isn't any more difficult than buying the same car locally, but you do need to do a bit of advance planning.
Step 1 – Contact the dealer you are buying the car from and ask whether it can title the car in your state. Some dealers offer this service, while others do not. Pay for the car and any additional fees, though you will not have to pay sales tax at this time.
Step 2 – Transport the car to your home, or request a temporary dealer tag and drive the car home. The dealer will give you the necessary paperwork to have your car registered in your home state if the dealership can't do it; paperwork includes a bill of sale, emissions testing results if the car has been tested to meet state standards, and a manufacturer's statement of origin (MSO.)
Step 3 – Contact your insurance provider and have the new car added to your insurance. You will need proof of insurance to have a title issued for the car.
Step 4 – Visit your local Department of Motor Vehicles office and inform it that you would like to register your car. Show them the MSO, the car's bill of sale and your proof of insurance.
Step 5 – Fill out an application for registration and for a license plate, then pay the registration and title fees. You will also need to pay sales tax on the vehicle at the tax rate of your home state.